First of all, a big shout out to birnie for taking delivery of her. Ebay seller wouldn't post (and it didn't come with a case anyway) but he lived 10 minutes from where birnie works, so he dropped it off to the young, handsome Jason for me!

Picked her up for approx $US550 and it is in near mint condition. Case was $US110 but I had to wait for it to arrive, so Jason got to put his DNA on her for about two weeks!!!!! And I know he did!



Always wanted a shorter scale superstrat and the purple flame is something I've loved the look of too!

Has an R2 nut which my sausage fingers may have trouble with but with a 12" radius, I might get away with!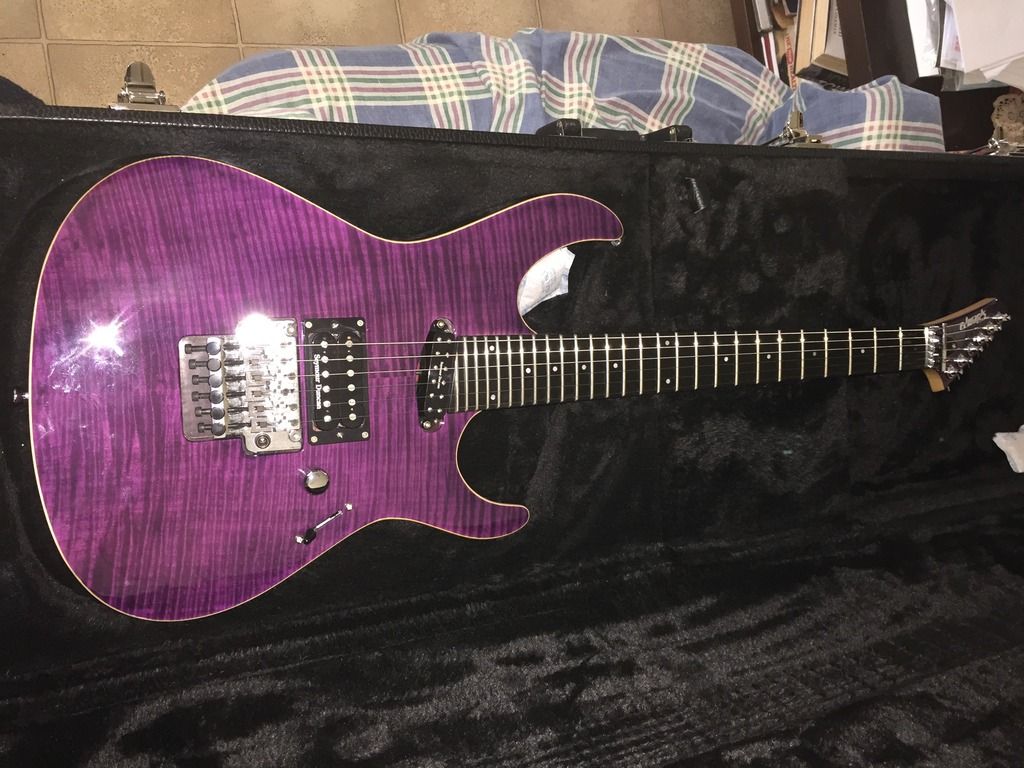 For those who don't know, Edwards are a "for sale in Japan (& Russia too I think) only" version of ESP! Made in Japan and are on par with the ESP branded gear and are obviously higher quality than the Ltd range......though I'll admit, I've played a couple of Ltd superstrats that were very, very nice.
Hard case is excellent too! Needs a quick clean and that's about it!
http://www.espguitars.co.jp/edwards/mv/E-MV-125FR.html