The good people at the Hard Rock Hotel in Pattaya, Thailand have been kind enough to send me a couple of close up shots of Vinnie's pink Rhoads guitar (Believe me, they won't sell it. I've tried a couple of times to buy it!) and without a doubt, it IS one of the original gold Rhoads that Vinnie used on the CoTN & LIU tours. Admittedly it's been chopped and changed a bit over the years and like I've said many times, such a shame the original gold Jackson logo was painted over but I guess at the time, nostalgia wasn't something on anyone's mind when it was re-done. No doubt the pink was done a second time due to road damage from touring before being handed over to the Hard Rock company.
String tree missing but who cares! Maybe because the original hardware was chrome and a black one couldn't be found? With the Floyd nut, it's not needed anyway.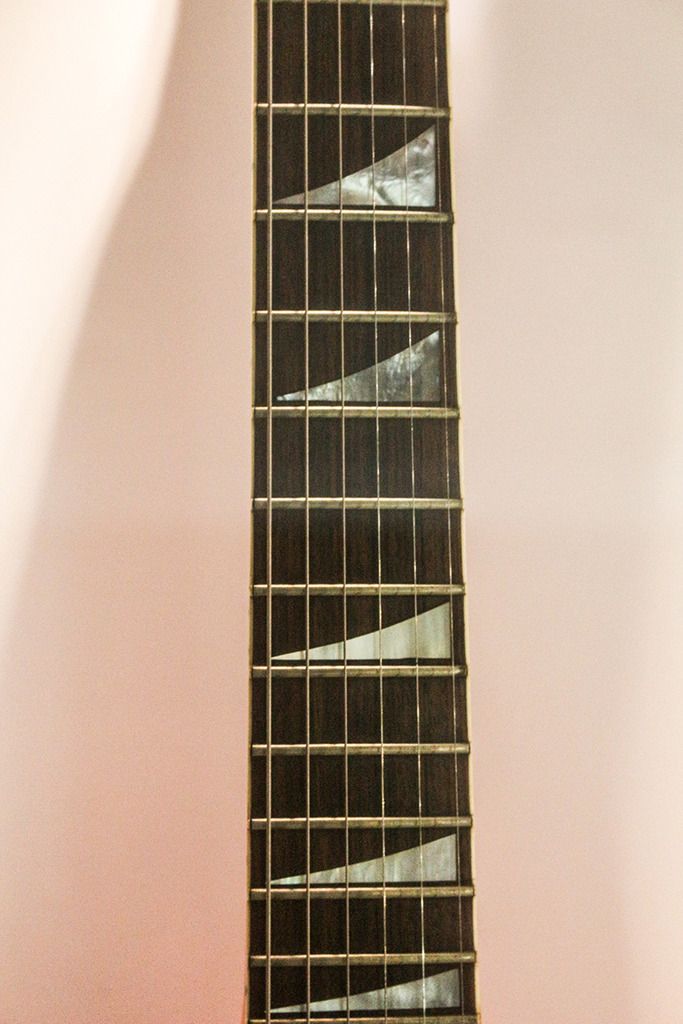 As we all suspected, no serial number!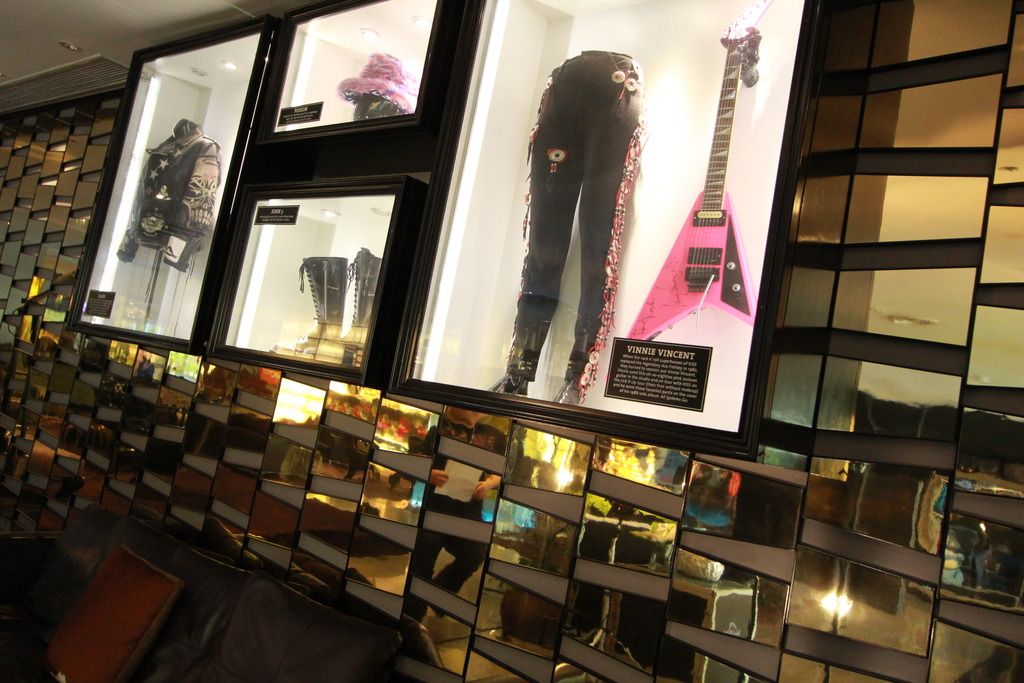 And now the clincher for me! Even taking account of possible camera flash flare, the 7th & 9th fret inlays match in these two pictures! The 7th fret inlay is a very squigglie MoP but in both pictures, you can see the same mark between the G & B strings. The 9th fret inlay has the same 15°angle shaded part on the bottom of the inlay that starts at the high E and finishes between the B & G string..