Ad for the album.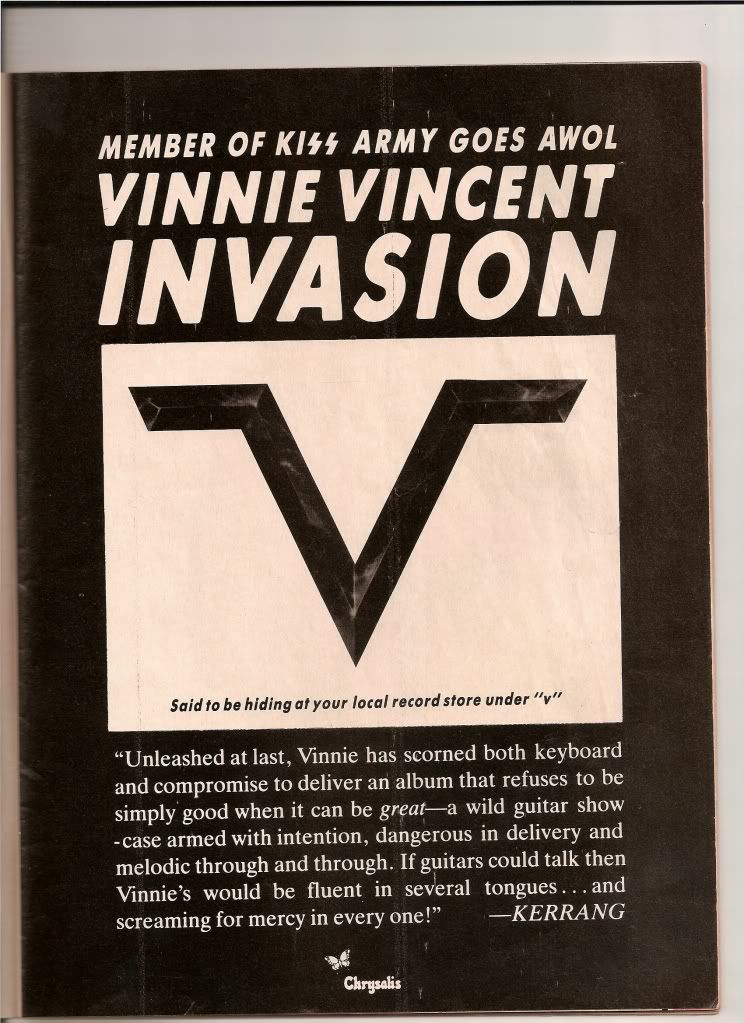 Didn't know Vinnie & Elton John were related??? Same hair!!!



Also note in the first story about Y &T (hmm... maybe a classic 80s "BS for publicity story"?) they announce their new drummer Jimmy DeGrasso! A great drummer who went on to work with Megadeth!!
And our own Poserboy with Vinnie & Dana!